WYOMING SENIOR CITIZENS, INC. (WSCI) founded in 1975 is a private, nonprofit organization whose purpose is to meet the needs of Wyoming's older residents and help them maintain their independence.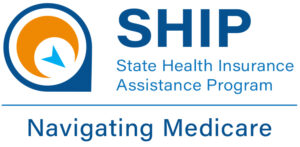 Wyoming State Health Insurance Information Program (WSHIIP) is a federally mandated program. It was set up to help seniors and others on Medicare understand their rights and answer their questions. We have over eighty volunteers in almost every county who will counsel beneficiaries and help solve problems, confidentiality, and it is free of charge. Trained counselors promote consumer understanding of Medicare, Medicaid, Medicare supplement and long-term care insurance. Call 1-800-856-4398 for:
Free service

Specially trained counselors

Unbiased information providers

Consumer retains all rights to choices

Free Long Term Care Insurance Buyers Guide available

Free Medicare Supplement Insurance Buyers Guide available
WSHIIP volunteers must attend yearly in-services to keep them up-to-date on Medicare issues.
 Call 1-800-856-4398 for further information, specific names and phone numbers of volunteers.
THE NEW MEDICAREPRESCRIPTIONDRUG COVERAGE TIPS ON AVOIDING FRAUD EXTRA HELP WITH MEDICARE PRESCRIPTION DRUG COSTS – Have you heard about Medicare's new prescription drug coverage? As part of the new plan, people with limited incomes may now be able to get extra help to pay for prescription drugs. If you qualify, you will get help paying for your drug plan's premium, copayment, and save on prescription drugs when the plan starts next year. But while you're finding out more, remember that there are some scams out there. Read on for the things you need to know to avoid fraud.
GETTING EXTRA HELP. Some people may get extra help automatically. If that's true for you, you should have gotten a letter from Medicare to tell you so. If you're not sure, call 1-800-MEDICARE (1-800-633-4227) to find out more. Other people may choose to apply for extra help. But if someone pressures you to apply, or asks too many personal questions, stop. Before you act, check with a local agency. APPLYING IS FREE. You never have to pay for a form or to get help filling it out. The forms to apply are free, and there's plenty of free help in your community. DON'T SHARE ACCOUNT NUMBERS. To find out if you can get extra help, you will have to answer questions about your income and resources—such as how much money you have in the bank. But you'll never be asked for your bank, checking, credit card, or investment account numbers. If anyone asks you for your account numbers, it's probably a scam. TALK TO THE RIGHT PERSON. If your application isn't complete, you may get a call from Social Security to make sure they have the right information. If you think the call is not really from Social Security, or if they ask you for your Social Security number, hang up. Then call the Social Security Administration at 1-800-772-1213. It's always better to make sure you're talking to the right person. CHOOSE A PRESCRIPTION DRUG PLAN. If you qualify for extra help, you'll still need to sign up with a prescription drug plan that's approved by Medicare in your area.
 Medicare Supplemental Insurance in Wyoming – We all know that Medicare does not pay 100% of medical bills. In Wyoming, the only choice available for beneficiaries to help fill in the gaps is supplemental insurance. Medicare is encouraging companies to offer the other options, such as HMOs, MSAs, PSOs, etc., but again, as of now supplemental insurance (Medigap) is probably the choice available in Wyoming. New companies are offering policies with Medicare Part D, the Medicare prescription benefit, as of January 1, 2006. Before purchasing an HMO, PPO, etc., check with your doctor and hospital to make sure they will honor these policies. For an explanation or address of insurance companies that carry MEDICARE SUPPLEMENT "MEDIGAP" INSURANCE click here. The Wyoming Aging Division and CMS.gov are sites for information for seniors in Wyoming.
Contact the WSHIIP representative nearest you:
Tisha Tuttle, WSHIIP Program Manager/SMP Program Coordinator
106 West Adams Avenue
Riverton, WY  82501
1-800-856-4398
email: wshiipmgr@wyoming.com
Peggy Darling, WSHIIP/SMP Program Coordinator
951 Werner Court, Suite 295
Casper, WY  82601
1-877-634-1006
 email:  caswshiip@wyoming.com
Cathy Carlisle, WSHIIP/SMP Program Coordinator
3120 Old Faithful Road, Suite 200
Cheyenne, WY  82001
1-877-634-1005
email:  wshiipchy@wyoming.com
Mary McNeill, WSHIIP Program Coordinator
106 West Adams Avenue
Riverton, WY 82501
1-800-856-4398
email:  rivwshiip@wyoming.com
Sandy Goodman, SMP Program Manager/WSHIIP Coordinator
106 West Adams Avenue
 Riverton, WY 82501
1-800-856-4398
email:  smpmgr@wyoming.com